Windows VPS - UK
The ultimate VPS experience | VPS for Mining
Win1024 - UK
Order Now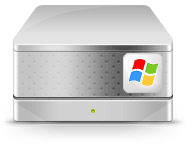 2 Core @ Intel Xeon E31230
1GB RAM
50GB Storage
1Gbps Unlimited
1 IPv4
London
Admin Access
RDP Access
1 to 6 Hours Setup Time
Win1536 - UK
Order Now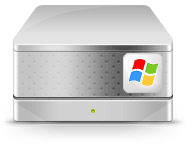 3 Core @ Intel Xeon E31230
1.5GB RAM
75GB Storage
1Gbps Unlimited
1 IPv4
London
Admin Access
RDP Access
1 to 6 Hours Setup Time
Win2048 - UK
Order Now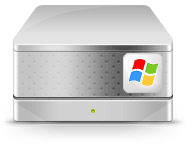 4 Core @ Intel Xeon E31230
2GB RAM
110GB Storage
1Gbps Unlimited
1 IPv4
London
Admin Access
RDP Access
1 to 6 Hours Setup Time
If you're looking for high-end servers, private hosting, VPS, dedicated servers and rdp for sale, you have landed on the right page. We will show you how to buy the top rdp admin for your needs and take your storage to the next level.
The RDP offered by RDP Arena is by far the best you can get in 2020. If you're looking to buy rdp admin, know that this site offers you the ultimate VPS experience with 3 dedicated plans and a ton of features. Let's take a closer look at the services offered by this top rdp provider in the US and Europe.
RDP Arena: Top Features
3 unique VPS plans: you can get Win 1024, Win 1536 or Win 2048, all based in London and with admin access
Backup facility: you can easily back up your data, plus your data is private and hack-proof on RDP Arena servers
99.99% uptime guaranteed: this advanced network is designed with high-end Brocade MLX routers and is connected to multiple 10 GB fiber uplinks, so you get a guaranteed 99.99% uptime
Unlimited bandwidth: another feature of this rdp provider is that it offers unlimited bandwidth
Firewall security: all their servers are protected by the firewall, so you can rest assured that your data is safe from cyber-attacks and other similar threats
Advanced control panel: RDP Arena uses only the most performing VPS and remote desktop GUI, so you can easily control your data anytime, from anywhere.
Work with the Best RDP Provider
If you want to enjoy the highest quality VPS services in Europe and the US, you want to work with the best provider or RDP. RDP Arena comes with over 5 years of experience in this industry and over 20,000 happy customers all across the globe. They are experts in VPS, RDP, Linux VPS and Super RDP.
Choose their RDP for sale service and take your business digital footprint to the next level.

Backup Facility

You can backup your important data with us. The amount of storage space will depend on the plan you ordered. Your data is secure and private on our servers.

No Over Selling

We put equal load on each of the server. To ensure smooth and problem free experience we never over sell any of our servers, that's a promise. All the clients are equally distributed among multiple servers.

99.99% Uptime Guaranteed

The core of our network is setup with redundant Brocade MLX routers with IPV4 and IPV6 support. The network is connected to multiple redundant 10 Gigabit fiber uplinks to guarantee a 99,9% uptime.
Unlimited Bandwidth

All our windows VPS and remote desktop accounts come with unlimited bandwidth. So you don't have to worry about getting the bandwidth finished.

Advanced Control Panel

We only use latest and updated control panels to ensure optimal performance. Windows VPS and RDP comes with full Remote desktop GUI access which is great deal for new users.

Firewall Security

All of our servers are behind hardware firewall. So you don't have to worry about being attacked by invalid requests. We will keep you protected.